IT'S TIME TO DO IT RIGHT.
Sort out the work of your sales team, and optimize the sales process with a next-generation CRM platform.
SCHEDULE A DEMO TRY OUT FOR FREE
Livespace CRM is used by the most efficient sales teams in small and large companies.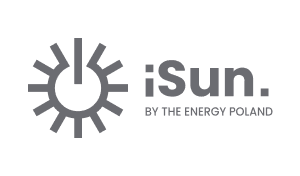 Plan, optimize, and control the sales process.
The setting and achieving of targets in B2B sales doesn't happen by chance, but is the effect of a precisely designed process and its efficient implementation. It definitely has more to do with engineering than magic.
Remove all the obstacles and speed up the work.
Increase conversion at every stage of the sales process.
Shorten the time of customer acquisition.
TWO-STEP SALES PROCESS
The devil is in the details
Move your current sales process to Livespace, and increase its efficiency by precisely defining the steps from the first contact to winning a deal.
YOU'LL FORECAST YOUR SALES RESULTS BETTER
YOU'LL INTRODUCE NEW SALESPEOPLE FASTER
YOU'LL ACQUIRE MORE CUSTOMERS FROM THE SAME NUMBER OF LEADS
STATISTICS AND REPORTS
Focus on numbers,
not on excuses
Determine what exactly affects your team's results, for example, how long it takes to acquire a customer, at which stage of the sales funnel you lose the most leads, and for what reasons you lose out to your competitors.
YOU'LL MAKE QUICKER AND BETTER DECISIONS
YOU'LL STREAMLINE THE TEAM'S WORK
YOU'LL FIND OUT WHAT WORKS, AND WHAT NEEDS TO BE IMPROVED
AUTOMATION
Relieve your salespeople
of data entering and tedious administrative work
Save the team's time thanks to automation of email and tasks, document templates, auto-completion of data from Linkedin and based on the Tax Identification Number (NIP).
YOU'LL SPEED UP THE TEAM'S WORK
YOU'LL SYSTEMATIZE THE WAY OF COMMUNICATION
YOU'LL IMPROVE THE QUALITY OF INFORMATION IN CRM
Livespace gives superpowers to salespeople
Take your team to the next level by combining the current skills of the sales team
with efficient processes and modern, friendly technology.
SIGN UP FOR A TRIAL
Immediately, 14 days for free, with no obligations
Case Study
30%
effectiveness
of sales processes
200+
regular customers
in 24 months
10
people
in the sales team
"My greatest challenge is maximum efficiency at every stage of sales. Livespace allows me to design an action path, and my salespeople to proceed smoothly from point A to point B."
Kamil Truszkowski, Q-Broker
Industry: Insurance, Finance, B2B
We are recommended by both customers and experts
Wojciech Herra
Sales Coach – Value Based Selling 
"I've been training sales teams and auditing CRM systems for 12 years. Livespace is the best sales management application on the market."
Piotr Dobrowolski
Owner – Select Automotive
"Livespace CRM has significantly facilitated/streamlined the car sales process. It's increased the sales of luxury makes (such as BMW, Jaguar, Audi, Porsche) by approximately 20% over a year."
Witold Kilijański
Partner – Controlling Systems
"An excellent tool for companies that operate under the B2B model. Configuration took us 2 days. We devoted a little more time to migrating the database but – with the support from LiveSpace – this too went smoothly. And, importantly, this is the first CRM platform with which the salespeople really want and like to work."
Need help or want to consult an idea for implementation? Let's talk.
Start growing faster with Livespace
Quick and easy implementation.
No installation, no servers, no bulky instruction manuals. Help from experts when needed.
Data security.
We meet the highest security standards thanks to the AWS infrastructure.
Compatibility with other tools
Thanks to the modern API, Zapier, and ready-made integrations, Livespace will fit right into your current work ecosystem.